Engage. Educate. Empower.
Best Option Training delivers quality training and meets the individual academic needs for all our students.
Our aim is to provide you with the quality training you need for a life-long career in the Building and Construction, Hospitality or Business, Management and Project Management Industry. Our trainers deliver quality training in face to face, blended or workplace training, so our students have ongoing flexibility throughout their education. Best Option Training is fast becoming a leader in vocational education for the building and construction industry. Best Option Training's blend of online and on-site training is unique and is the reason for our success in regional areas.
Best Option Training  delivers weekly non accredited workshops at our Villawood Education Centre
If you'd like to discuss your training needs directly, call us on 02 94557570  or contact us.
*Best Option Training cannot accept more than $1500 as a deposit.
*Best Option Training RTO number 41246.
WE PUT YOU FIRST
At Best Option Training, we put you first. All our trainers work in the industry, and our owners do too.
This allows Best Option Training to understand the demands that are put on you, and the skills you need to really succeed.
If you have any questions, please contact us.
All of our courses meet the Nationally Recognised Training standards. Studying with Best Option Training provides you with a qualification that is recognised throughout Australia, and lets employers know that you have the right skills for the job.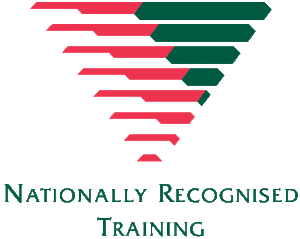 HEAR FROM OUR STUDENTS
Cert III Painting and Decorating

Very helpful giving me a great inside on course structure and was very polite over the phone. Course was well structured and balanced too.

– Chun

★★★★★
COVID-19 Environmental Cleaning
COVID-19 Environmental Cleaning
Cert III Painting and Decorating
COVID-19 Environmental Cleaning
Cert III Painting and Decorating
Cert III Painting and Decorating
Cert III Painting and Decorating
CPC40110 Cert IV Building and Construction

The training was absolutely superb and I genuinely enjoyed each and every task of it. The content was extremely informative and incredibly useful. I have attended several trrainings before but I can't recall any of them having such a strong impact. You have done a wonderful job and I appreciate your efforts. Training staff is very professional. Matthew Hughes is a very engaging and professional trainer.
Contact Best Option Training to learn more.