COMPLETE THE 5 UNITS OF COMPETENCY REQUIRED FOR APPLYING TO GET EEC CERTIFIED AS A CERTIFIED INSULATION INSTALLER
Qualification Description
The Insulation Installer Course includes five units of competency which are a hurdle requirement for applying to get EEC Certified as a Certified Insulation Installer. For more information about the Certified Insulation Installer certification visit the EEC Certified website.
How much does this course cost?
$1600 for the full course.
$900 for RPL Assessment for insulation installers with 2+ years experience + $250 per unit for gap training
Best Option Training cannot accept more than $1500 as a deposit.
How long will it take to complete this course?
The course is self-paced and takes about five days to complete. This may be shorter subject to prior experience and/or RPL.
Recognition of Prior Learning:
Students with more than 2 years experience installing insulation, or with a carpentry or wall and ceiling lining qualification are eligible for Recognition of Prior Learning.
How is it delivered?
Students will complete all theory on-line using our self-paced e-learning platform, and demonstrate practical skills on-site. The practical skills must be recorded photographically and uploaded for the trainer to mark.
Unit Codes
Applicants must complete the following units of competency or equivalent units of competency;
CPCCWHS2001 – Apply WHS requirements, policies and procedures in the construction industry;

CPCCOM1015 – Carry out measurements and calculations;

CPCCCM2012 – Work safely at heights;

CPCCPB3014 – Install bulk insulation and pliable membrane products;
And, if applying to be certified for installation of ceiling insulation:
CPCCPB3027 – Install ceiling insulation products.
These subjects are now available through the Green Building Institute, in partnership with Best Option Training.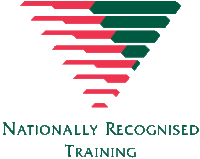 Contact Best Option Training to learn more.