Become a qualified and recognised construction manager.
What is this course about?
Join a growing sector in commercial open class works covering a wide range of commercial projects, run your own business or work as a leader for a large construction company with the Advanced Diploma of Building and Construction (Management) CPC60212.
This senior-level qualification is designed for commercial construction workers and business owners looking to work on high-rise commercial projects. It covers topics such as risk analysis, contract administration, legal obligations, implement construction planning processes and manage construction costs to name a few. Completion of this qualification will provide you with the eligibility to apply for the Open Class Licence in Queensland, Builder (General Construction) licence in Tasmania and your Commercial Builder registration in Victoria.
More importantly, this qualification is relevant to today's current industry standards and reflects the skills and competencies needed to grow a successful career or business.
In this course you will gain advanced knowledge of building projects to allow you to provide advisory, administrative and management services for the construction of large, high-rise and complex buildings. You will learn to apply structural principles, assess faults, apply building codes and standards, and manage compliance with legal obligations. You may also gain the skills required to administer project contracts and certify timing, quality and cost matters.
Successful completion of this course will open up opportunities as a building project manager. You will be able to apply for your Builder Project Management Services licence and provide services for high-rise and complex building projects.
The Advanced Diploma of Building and Construction (Management) is designed to meet the needs of builders, including selecting contractors, overseeing the work and its quality, and liaising with the client. The builder may also be the appropriately licensed person with responsibility under the relevant building licensing authority in the State or Territory. Please refer to your state building authority for further details regarding the licence application.
The qualification also meets the needs of senior managers within building, construction and services firms typically working in larger organisations and managing more complex projects and processes.
Occupational titles may include:
Registered Builder* (applicable to QLD – Builder Open Site Supervisor & VIC – Commercial Builder only)
Construction Company Director (owner)
Construction CEO
Senior Operations Manager in Construction
Construction Consultant
Site Supervisor
Foreman
Construction Manager
Head of estimations
Who should do it?
This qualification is suitable for anyone currently working in a management capacity in a construction environment.
How will undertaking this course benefit you?
The qualification has core unit of competency requirements that cover common skills for the construction industry.
The construction industry strongly affirms that training and assessment leading to recognition of skills must be undertaken in a real or very closely simulated workplace environment and this qualification requires all included units of competency to be delivered in this context.
Completion of the general induction training program specified by the National Code of Practice for Induction Training for Construction Work (ASCC 2007) is required before entering a construction work site. Achievement of unit CPCCOHS1001A covers this requirement.
Additional units of competency may be required to meet builder registration requirements in various States and Territories.
Participants resources that are required 
All participants of Best Option Training are required to complete and Language, Literacy and Numeracy test to the level of the qualification.
All participants will need basic computer skills and access to wifi and a laptop or computer with a web camera, as all assessments are completed online.
Are there any entry requirements?
Participants should have a minimum of four years' experience working in a relevant role, and must hold a current Construction Induction (White) Card and/or a Statement of Attainment for the unit of competency CPCCOHS1001A Work Safely in the Construction Industry.
All participants must have a Unique Student Identifier (USI). To obtain yours, go to www.usi.gov.au and follow the prompts to create your USI. Enter your Unique Student Identifier (USI) (if you already have one) You may already have a USI if you have done any nationally recognised training, which could include training at work, completing a first aid course or RSA (Responsible Service of Alcohol) course, getting a white card, or studying at a TAFE or training organisation. It is important that you try to find out whether you already have a USI before attempting to create a new one. You should not have more than one USI. To check if you already have a USI, use the 'Forgotten USI' link on the USI website at https://www.usi.gov.au/faqs/i-have-forgotten-my-usi/.
You must be 15 years or older
You are currently working on active construction projects
You have more than three (3) years' experience in the building and construction industry (experience must be within the last ten (10) years)
This program is not offered via full training, classroom or online. This program is delivered via RPL (recognition of prior learning) only
Participants must have a minimum of 3 years of current industry experience relating to the units and subject matter
Recognition of prior learning
You might be eligible for Recognition of Prior Learning for your previous work or study, saving you time and money on your course. Ask our team about eligibility.
How is it delivered?
Blended Delivery. A mix of both online and face to face learning.
Self-paced online study. Online learning provides options for participants to learn in a self-paced environment. Perfect for those with busy schedules.
Tailored solutions. Need customised study options? We have tailored options to meet you or your staff needs. Ask our experienced consultants how we can tailor a program to meet your busy schedule, lifestyle, and budget.
Where is it?
Best Option Training purpose-built Education Centre in Villawood.
Best Option Training cannot accept more than $1500 as a deposit.
What do I get from it?
Upon successful completion participants receive an Advanced Diploma  for CPC60212- Advanced Diploma of Building and Construction (Management).
Cost
This course is $3800 on special with a $100 deposit.
To achieve this qualification, the candidate must demonstrate competency in:
10 units of competency made up of:
4 core units
6 elective units.
The elective units are to be chosen as follows:
up to 6 units from general elective units
up to 2 units from qualifications in CPC08 or another current Training Package or state accredited course, provided the integrity of the AQF alignment is ensured, they contribute to a valid, industry-supported vocational outcome, and that no more than:
1 unit is from a Diploma qualification
1 unit is from an Advanced Diploma qualification.
Some units in this qualification may have prerequisite requirements, which must be met when packaging the qualification. Users are referred to the list of CPC08 units with prerequisite unit requirements available in this Training Package for this purpose.
| Core units  | |
| --- | --- |
| BSBOHS603B | Analyse and evaluate OHS risk |
| CPCCBC6001B | Apply building codes and standards to the construction process for large building projects |
| CPCCBC6003A | Establish, maintain and review contract administration procedures and frameworks |
| CPCCBC6018A | Manage processes for complying with legal obligations of a building or construction contractor |
| Elective units  | |
| BSBMGT617 | Develop and implement a business plan |
| BSBMKG609 | Develop a marketing plan |
| BSBRSK501 | Manage risk |
| CPCCBC6002A | Generate and direct the development of new projects |
| CPCCBC6005A | Manage tender developments for major projects |
| CPCCBC6006A | Manage the procurement and acquisition of resources for building or construction projects |
| CPCCBC6007A | Develop, plan and implement appropriate building or construction environmental management practices and processes |
| CPCCBC6008A | Develop and implement an appropriate estimating and tendering system |
| CPCCBC6009A | Develop, plan and implement an appropriate building or construction planning process |
| CPCCBC6010A | Plan, develop and implement building or construction energy conservation and management practices and processes |
| CPCCBC6011A | Establish systems to develop and monitor building and construction costs |
| CPCCBC6012A | Manage and administer development of documentation for building or construction projects |
| CPCCBC6013A | Evaluate materials for multi-storey buildings |
| CPCCBC6014A | Apply structural principles to the construction of large, high rise and complex buildings |
| CPCCBC6015A | Apply building surveying procedures |
| CPCCBC6016A | Assess construction faults in large building projects |
| CPCCBC6017A | Evaluate services layout and connection methods for the planning of large building projects |
| CPCSUS5001A | Develop workplace policies and procedures for sustainability |
| CPPDSM6002A | Conduct a property investment feasibility study |
| CPPDSM6008A | Develop strategic facilities management plan |
What do I need to bring?
A pen
Closed footwear
High visibility shirt or vest
Students are required to have access to the internet and a computer with a webcam.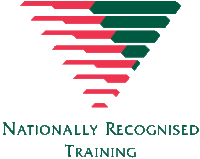 Contact Best Option Training to learn more.