Let your creative side show.
What is this course about?
The CPC30620 – Certificate III in Painting and Decorating provides a trade outcome in painting and decorating for residential and commercial construction work.
Occupational titles may include:
The qualification has core unit of competency requirements that cover common skills for the construction industry, as well as two specialist fields of work.
Who should do it?
This qualification is suitable for anyone currently wanting to formalise their qualifications as a painter and decorator.
How will undertaking this course benefit you?
The construction industry strongly affirms that training and assessment leading to recognition of skills must be undertaken in a real or very closely simulated workplace environment and this qualification requires all units of competency to be delivered in this context.
Completion of the general induction training program specified by the National Code of Practice for Induction Training for Construction Work (ASCC 2007) is required before entering a construction work site. Achievement of unit CPCCOHS1001A covers this requirement.
Are there any entry requirements?
Participants must hold a current Construction Induction (White) Card and/or a Statement of Attainment for the unit of competency CPCCOHS1001A Work Safely in the Construction Industry.
All participants must have a Unique Student Identifier (USI). To obtain yours, go to www.usi.gov.au and follow the prompts to create your USI.
How is it delivered?
Blended Delivery. A mix of both online and face to face learning.
Where is it?
Best Option Training purpose-built Education Centre in Villawood or at your workplace.
What do I get from it?
Upon successful completion participants receive a Certificate for CPC30620 – Certificate III in Painting and Decorating issued by Best Option Training RTO Code 41246
To achieve this qualification, the candidate must demonstrate competency in:
29 units of competency:
26 core units
3 elective units.
Elective units of competency can be selected as follows:
3 from the listed electives
or
2 from listed electives and 1 from any endorsed Training Package or accredited course, as long as it contributes to a valid, industry supported vocational outcome and supports the AQF level of this qualification.
Prerequisite units of competency 
An asterisk (*) against a unit code below indicates that there is a prerequisite requirement that must be met. Prerequisite unit/s must be assessed before assessment of any unit of competency with an asterisk. All prerequisite requirements are packaged in the qualification.
| Core units  | |
| --- | --- |
| CPCCCM2008* | Erect and dismantle restricted height scaffolding |
| CPCCCM2012* | Work safely at heights |
| CPCCCM3001 | Operate elevated work platforms up to 11 metres |
| CPCCCM3005 | Calculate costs of construction work |
| CPCCOM1012 | Work effectively and sustainably in the construction industry |
| CPCCOM1013 | Plan and organise work |
| CPCCOM1014 | Conduct workplace communication |
| CPCCOM1015 | Carry out measurements and calculations |
| CPCCOM2001* | Read and interpret plans and specifications |
| CPCCPB3026* | Erect and maintain trestle and plank systems |
| CPCCPD2011* | Handle and store painting and decorating materials |
| CPCCPD2012* | Use painting and decorating tools and equipment |
| CPCCPD2013* | Remove and replace doors and door and window components |
| CPCCPD3021* | Prepare existing coated surface for painting |
| CPCCPD3022* | Apply paint by brush and roller |
| CPCCPD3023* | Apply texture coat paint finishes by brush, roller and spray |
| CPCCPD3024* | Apply paint by spray |
| CPCCPD3025* | Match specific paint colours |
| CPCCPD3026* | Apply stains and clear timber finishes |
| CPCCPD3027* | Remove and apply wallpaper |
| CPCCPD3028* | Apply decorative paint finishes |
| CPCCPD3030* | Apply protective paint coating systems |
| CPCCPD3031* | Work safely with lead-painted surfaces in the painting industry |
| CPCCPD3035* | Prepare uncoated surfaces for painting |
| CPCCPD3036* | Work safely to encapsulate non-friable asbestos in the painting industry |
| CPCCWHS2001 | Apply WHS requirements, policies and procedures in the construction industry |
| Elective units  | |
| BSBESB301 | Investigate micro business opportunities |
| BSBESB303 | Organise finances for new business venture |
| CPCCPD3029* | Remove graffiti and apply anti-graffiti coatings |
| CPCCPD3032* | Apply advanced wall coverings |
| CPCCPD3033* | Apply intumescent coatings |
| CPCCPD3034* | Apply advanced decorative paint finishes |
| CPCCSP3003* | Apply trowelled texture coat finishes |
| MSFID4016 | Design colour schemes for interior and exterior spaces |
What do I need to bring?
A pen
Closed footwear
High visibility shirt or vest
Students are required to have access to the internet and a computer with a webcam.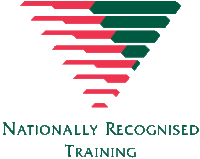 Contact Best Option Training to learn more.