Prepare for best practice of COVID-19 for your construction trade
What is this course about?
This course has been developed with tradespeople in mind. It covers how to manage the risk of COVID-19 in your workplace, whether that's a large site or a small one. Safeguard your staff by providing them with the skills and knowledge on how to protect themselves and customers from COVID-19.
Learn how to develop SWMS and Risk Assessments to address COVID-19 and how to establish a Business Contingency Planning should the need arise.
Who should do it?
We recommend putting all your staff through this course as soon as possible. Although a lot of information is freely available on the internet, employers should not rely on their employees finding the correct information themselves, and simply reading it. It is vitally important that they show they understand it; it could be a matter of life or death for some people.
How will undertaking this course benefit you?
As COVID-19 impacts rapidly on businesses and the community understanding how to manage worksites and staff is of upmost importance.
This course will give you the necessary skills to develop SWMS and Risk Assessments associated with COVID-19 and the impacts on a worksite. It will also provide you with checklists to ensure that you and your teams are managing situations correctly, from the correct PPE to wear to how to manage cleanliness in your workplace.
These are uncertain times so being prepared is a good way to safeguard your business and staff. This course will also provide you with how to develop and implement Business Contingency Plans should the need arise.
Duration?
This course will take between one and a half hours to two hours to complete
Are there any entry requirements?
No.
How is it delivered?
Online through Best Option Training's learning management system. There will be useful videos regarding best practice and interactive presentations.
How much does it cost?
$175.00 per participant. All fees are exempt of GST.
What do I get from it?
Upon successful completion participants receive a Statement of Participation for Environmental Cleaning and Disinfection Course endorsed by the Australasian Infection Control Society, and Biological Services Australia
What do I need?
Students are required to have access to the internet and access to a computer with a webcam.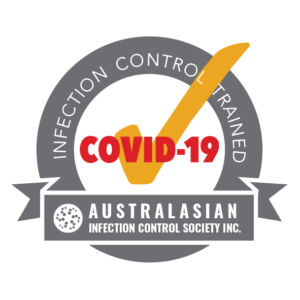 HEAR FROM OUR STUDENTS
COVID-19 Environmental Cleaning
Cert III Painting and Decorating

Very helpful giving me a great inside on course structure and was very polite over the phone. Course was well structured and balanced too.

– Chun

★★★★★
COVID-19 Environmental Cleaning
CPC40110 Cert IV Building and Construction

The training was absolutely superb and I genuinely enjoyed each and every task of it. The content was extremely informative and incredibly useful. I have attended several trrainings before but I can't recall any of them having such a strong impact. You have done a wonderful job and I appreciate your efforts. Training staff is very professional. Matthew Hughes is a very engaging and professional trainer.
Cert III Painting and Decorating
Cert III Painting and Decorating
Cert III Painting and Decorating
Cert III Painting and Decorating
COVID-19 Environmental Cleaning
Contact Best Option Training to learn more.