Work in residential and commercial carpentry.
Qualification Description
This is a trade qualification for carpenters in residential and commercial workplaces. It includes setting out, manufacturing, constructing, assembling, installing and repairing products made using timber and non-timber materials.
Occupational titles may include:
Carpenter – Commercial
Carpenter – Formwork
Carpenter – Residential
State and territory jurisdictions may have different licensing, legislative, regulatory or certification requirements. Relevant state and territory regulatory authorities should be consulted to confirm those requirements.
Completion of the general construction induction training program, specified in the Safe Work Australia model Code of Practice: Construction Work, is required by anyone carrying out construction work. Achievement of CPCCWHS1001 Prepare to work safely in the construction industry meets this requirement.
This qualification is suitable for an Australian apprenticeship pathway.
What is this course about?
The CPC30220- Certificate III in Carpentry provides a trade outcome in carpentry, covering work in residential and commercial applications.
The qualification has core unit of competency requirements that cover common skills for the construction industry, as well as a specialist field of work.
Who should do it?
This qualification is suitable for anyone wanting to work as a carpenter or joiner.
How will undertaking this course benefit you?
The construction industry strongly affirms that training and assessment leading to recognition of skills must be undertaken in a real or very closely simulated workplace environment and this qualification requires all units of competency to be delivered in this context.
Participants resources that are required 
All participants of Best Option Training are required to complete and Language, Literacy and Numeracy test to the level of the qualification.
All participants will need basic computer skills and access to wifi and a laptop or computer with a web camera, as all assessments are completed online.
Are there any entry requirements?
Participants should have a minimum of four years' experience working in a relevant role, and must hold a current Construction Induction (White) Card and/or a Statement of Attainment for the unit of competency CPCCOHS1001A Work Safely in the Construction Industry.
All participants must have a Unique Student Identifier (USI). To obtain yours, go to www.usi.gov.au and follow the prompts to create your USI. Enter your Unique Student Identifier (USI) (if you already have one) You may already have a USI if you have done any nationally recognised training, which could include training at work, completing a first aid course or RSA (Responsible Service of Alcohol) course, getting a white card, or studying at a TAFE or training organisation. It is important that you try to find out whether you already have a USI before attempting to create a new one. You should not have more than one USI. To check if you already have a USI, use the 'Forgotten USI' link on the USI website at https://www.usi.gov.au/faqs/i-have-forgotten-my-usi/.
You are currently working on active construction projects
You have more than three (3) years' experience in the building and construction industry (experience must be within the last ten (10) years)
You must be 15 years or older
How much does this course cost?
The course fees are $3,500.
Best Option Training cannot accept more than $1,500 as a deposit.
How long will it take to complete this course?
This course takes 3 months to complete.
How is it delivered?
This training provider offers courses in the following delivery modes:
Face to face training
In-person training delivered at the Villawood Education and Skills development centre or another venue chosen by Best Option Training.. Also known as 'on-campus', 'in-class', 'traditional face-to-face', 'on-RTO-site' delivery. All assessments are delivered online.
Offsite training
Best Option Training can deliver in-person training using facilities at-or-near a client's workplace, or else in a mobile manner (eg. delivery at a regional/remote location for a specific period or for a specific training course). Also known as 'workplace', 'mobile', 'on-client-site' delivery. All assessments are delivered online.
Flexible learning
Flexible delivery for Best Option Training works because there are no terms, no intakes, when you want to start your course you enrol, pay a deposit and start. We are truly flexible. Our students can go as quickly or as slowly as they want. If you have the time start today. All our courses are online and self-paced
Online (training available online or via email submission)
Self-paced (training has no set class times of set submission dates)
As Best Option Training uses an online Leaning Management System, courses can be offered Face to Face, blended, or online.
Mixed mode training
A combination of various delivery modes. If you attend classes, all assessments are still online
Where is it?
Villawood Education and Skills development centre or another venue chosen by Best Option Training.
What do I get from it?
Upon successful completion participants receive a  Certificate III in Carpentry CPC30220.
To apply for a carpentry licence follow this link Fair Trading
To achieve this qualification, competency must be demonstrated in:
34 units of competency made up of :
27 core units
7 electives
A minimum of five units must be selected from Group A. The remaining can be selected from Group A or Group B
A maximum of two units can be selected from any group or current training package, as long as it contributes to a valid, industry-supported vocational outcome and maintains the AQF level of this qualification.
Prerequisite units of competency
An asterisk (*) against a unit code below indicates that there is a prerequisite requirement that must be met. Prerequisite unit(s) must be assessed before assessment of any unit of competency with an asterisk. Check the unit of competency for information on specific prerequisite requirements. All prerequisite requirements are packaged in the qualification.
| | |
| --- | --- |
| Core Units | |
| CPCCCA2002* | Use carpentry tools and equipment |
| CPCCCA2011* | Handle carpentry materials |
| CPCCCA3001* | Carry out general demolition of minor building structures |
| CPCCCA3002* | Carry out setting out |
| CPCCCA3003* | Install flooring systems |
| CPCCCA3004* | Construct and erect wall frames |
| CPCCCA3005* | Construct ceiling frames |
| CPCCCA3006* | Erect roof trusses |
| CPCCCA3007* | Construct pitched roofs |
| CPCCCA3008* | Construct eaves |
| CPCCCA3010* | Install windows and doors |
| CPCCCA3016* | Construct, assemble and install timber external stairs |
| CPCCCA3017* | Install exterior cladding |
| CPCCCA3024* | Install lining, panelling and moulding |
| CPCCCA3025* | Read and interpret plans, specifications and drawings for carpentry work |
| CPCCCA3028* | Erect and dismantle formwork for footings and slabs on ground |
| CPCCCM2006 | Apply basic levelling procedures |
| CPCCCM2008* | Erect and dismantle restricted height scaffolding |
| CPCCCM2012* | Work safely at heights |
| CPCCCO2013* | Carry out concreting to simple forms |
| CPCCOM1012 | Work effectively and sustainably in the construction industry |
| CPCCOM1014 | Conduct workplace communication |
| CPCCOM1015 | Carry out measurements and calculations |
| CPCCOM3001 | Perform construction calculations to determine carpentry material requirements |
| CPCCOM3006 | Carry out levelling operations |
| CPCCWHS2001 | Apply WHS requirements, policies and procedures in the construction industry |
| CPCWHS3001 | Identify construction work hazards and select risk control strategies |
| Group A - Specialist Electives | |
| CPCCCA3009* | Construct advanced roofs |
| CPCCCA3012* | Frame and fit wet area fixtures |
| CPCCCA3014* | Construct and install bulkheads |
| CPCCCA3018* | Construct, erect and dismantle formwork for stairs and ramps |
| CPCCCA3019* | Erect and dismantle formwork to suspended slabs, columns, beams and walls |
| CPCCCA3020* | Erect and dismantle jump-form formwork |
| CPCCCA3022* | Install curtain walling |
| CPCCCA3027* | Set up, operate and maintain indirect action powder-actuated power tools |
| CPCCCM2002* | Carry out hand excavation |
| CPCCCM3001 | Operate elevated work platforms up to 11 metres |
| CPCCJN3003* | Manufacture components for doors, windows and frames |
| CPCCJN3004* | Manufacture and assemble joinery components |
| CPCCJN3100* | Process materials to produce components using static machines |
| CPCCON3048* | Construct tilt panels on site |
| CPCCSF2004* | Place and fix reinforcement materials |
| CPCCWC3003* | Install dry wall passive fire-rated systems |
| CPCCWC3004* | Install suspended ceilings |
| Group B - General Electives | |
| CPCCCA3011* | Refurbish timber sashes to window frames |
| CPCCCA3026* | Assemble partitions |
| CPCCCM3005 | Calculate costs of construction work |
| CPCCLSF2001 | License to erect, alter and dismantle scaffolding basic level |
| CPCCOM1013 | Plan and organise work |
| CPCCPB3001* | Fix standard plasterboard wall sheets |
| CPCCPB3002* | Fix standard plasterboard ceiling sheets |
| CPCCSF2005* | Arc weld reinforcement steel |
| CPCCSF3002* | Carry out monostrand post-tensioning |
| CPCCSF3003* | Carry out multistrand post-tensioning |
| CPCCSF3004* | Carry out stressbar post-tensioning |
| CPCCST4001 | Prepare to undertake the heritage restoration process |
| CPCCST4002 | Undertake the heritage restoration process |
| CPCPCM2043 | Carry out WHS requirements |
| CPCPCM2052* | Weld mild steel using oxy-acetylene equipment |
| CPCPCM2053* | Weld using manual metal arc welding equipment |
What do I need to bring?
A pen
Closed footwear
High visibility shirt or vest
Students are required to have access to the internet and a computer with a webcam.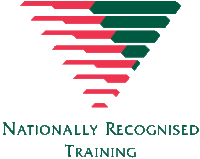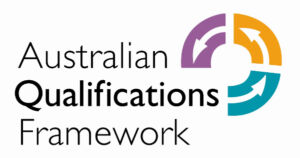 HEAR FROM OUR STUDENTS
Cert III Painting and Decorating
Cert III Painting and Decorating
COVID-19 Environmental Cleaning
COVID-19 Environmental Cleaning
Cert III Painting and Decorating

Very helpful giving me a great inside on course structure and was very polite over the phone. Course was well structured and balanced too.

– Chun

★★★★★
CPC40110 Cert IV Building and Construction

The training was absolutely superb and I genuinely enjoyed each and every task of it. The content was extremely informative and incredibly useful. I have attended several trrainings before but I can't recall any of them having such a strong impact. You have done a wonderful job and I appreciate your efforts. Training staff is very professional. Matthew Hughes is a very engaging and professional trainer.
Cert III Painting and Decorating
Cert III Painting and Decorating
COVID-19 Environmental Cleaning
Contact Best Option Training to learn more.