Get licenced to renovate kitchens, bathrooms and laundries.
What is this course about?
You must have a licence before you do any residential building work in NSW, including kitchen, bathroom and laundry renovations, that is valued at more than $5000 (incl GST) in labour and materials.
Who should do it?
This qualification is suitable for anyone working in kitchen, bathroom and laundry renovations.
How much does it cost?
$2,500.00
*All fees are GST exempt
What do I get from it?
Upon successful completion participants receive a Statement of Attainment.
These units are a requirement for licensing purposes in line with NSW Fair Trading plus other requirements such as holding a relevant trade qualification in:
Carpentry
Joinery
Plumbing
Wall & Floor Tiling
To achieve this qualification, the candidate must demonstrate competency in:
| Compulsory Units (9) | |
| --- | --- |
| CPCCBC4001A | Apply building codes and standards to the construction process for low rise building projects |
| CPCCBC4002A | Manage occupational health and safety in the building and construction workplace |
| CPCCBC4003A | Select and prepare a construction contract |
| CPCCBC4004A | Identify and produce estimated costs for building and construction projects |
| CPCCBC4005A | Produce labour and material schedules for ordering |
| CPCCBC4006B | Select, procure and store construction materials for low rise projects |
| CPCCBC4007A | Plan building or construction work |
| CPCCBC4008B | Conduct on-site supervision of building and construction projects |
| CPCCBC4009B | Apply legal requirements to building and construction projects |
Best Option Training can offer these Units via our unique RPL method where we recognise your experience and knowledge and are able to issue you with a Statement of Attainment that include the above Units.
What do I need to bring?
A pen
Closed footwear
High visibility shirt or vest
Students are required to have access to the internet and a computer with a webcam.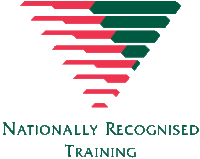 Contact Best Option Training to learn more.