Establish legal and risk management requirements of new business ventures.
What is this course about?
Developed as a unit under other courses, we have recognised that this course as a standalone can be really beneficial for those looking to start their own business or those that need to complete this course for a specific licence or as an elective/core unit for a current course.
Who should do it?
This qualification is suitable for anyone currently working in a business or construction environment.
How much does it cost?
$350.00
*All fees are GST exempt
How is it delivered?
Delivered online self paced with trainer contact.
What do I get from it?
Upon successful completion participants receive a Statement of Attainment for BSBESB402 Establish legal and risk management requirements of new business ventures.
Below are the courses that may require BSBSMB401 Establish legal and risk management requirements of small business.
Section 1: Identify legal and risk management requirements relating to business.
Identify legal structure of business using reliable sources
Identify legislative and regulatory requirements applicable to identified legal structure
Analyse identified requirements and their relationship to business and workplace practices and processes
Section 2: Implement procedures and processes to comply with legislative and regulatory requirements
Develop and implement procedures to ensure compliance with relevant legislative and regulatory requirements
Develop and implement processes and procedures for storing and maintaining legal documents and business records
Establish systems to identify areas of non-compliance and take corrective action where necessary
Section 3: Negotiate and arrange contracts
Assess products and/or services to determine procurement rights and ensure protection of business interests
Negotiate and secure contractual procurement rights for goods and/or services as required and according to business plan and workplace procedures
Complete any contractual arrangements according to workplace procedures and business plan
Seek legal advice if required to confirm contractual rights and obligations
Section 4: Mitigate business risks
Analyse business activities and identify applicable risk management requirements
Assess probability and impact of identified internal and external risks to business
Develop a plan to prioritise and treat risks
Implement procedures to mitigate risks according to risk treatment plan
What do I need to bring?
A pen
Students are required to have access to the internet and a computer with a webcam.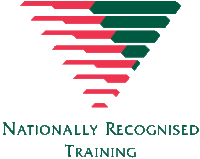 Contact Best Option Training to learn more.
[contact-form-7 id="86″ /]