Designed for professional industrial painters
Qualification Description
This course is designed for professional industrial painters who use protective coatings, are required to work to specification, and work in a blast yard in the manufacturing, mining or shipping industry. This occupation is listed on the National Skills Priority List.
Lessons are streamed direct to the student, either on, or off the work-site. Activities and knowledge assessment is undertaken on-line.
Practical activities and assessment will occur in the workplace.
How much does this course cost?
Experienced workers: RPL and gap training: $4,950
Traineeship: $9,900 over 2.5 years
There is a minimum enrolment fee of $1,500, and payment plans are available.
Best Option Training cannot accept more than $1,500 as a deposit.
Funding:
Funding is available to workers aged over 40 who are currently employed and wanting to upgrade their skills, and who are Australian residents. This funding can be accessed through the Skills Checkpoint program.
How long will it take to complete this course?
RPL: 3 months to submit all evidence.
Training: One month per unit to maximum of 30 months.
Theory to be completed on-line (Practical to be completed on job-site).
Unit Codes
To achieve this qualification, the candidate must demonstrate competency in
Core Units
MEM12023A Perform engineering measurements
MEM12024A Perform computations
MEM14004A Plan to undertake a routine task
MEM14005A Plan a complete activity
MEM15002A Apply quality systems
MEM15024A Apply quality procedures
MEM16006A Organise and communicate information
MEM16007A Work with others in a manufacturing, engineering or related environment
MEM16008A Interact with computing technology
MSMENV272 Participate in environmentally sustainable work practices
MSMWHS200 Work safely
Electives:
MEM16005A Operate as a team member to conduct manufacturing, engineering or related activities
PMBPROD248 Prepare surfaces for coating
MEM08016B Control blast coating by-products, materials and emissions
MEM08012B Prepare surfaces by abrasive blasting (basic)
MEM08011B Prepare surfaces using solvents and/or mechanical means
MEM08007B Control surface finish production and finished product quality
MEM08014B Apply protective coatings (basic)
MEM08015B Apply protective coatings (advanced)
MEM13003B Work safely with industrial chemicals and materials
MEM11011B Undertake manual handling
MSMWHS201 Conduct hazard analysis
MEM18001C Use hand tools
MEM18002B Use power tools/hand held operations
MEM16011A Communicate with individuals and small groups
MEM07001B Perform operational maintenance of machines/equipment
MEM11016B Order materials
MEM12001B Use comparison and basic measuring devices
MEM15004B Perform inspection
MSMSUP303 Identify equipment faults
MSMOPS301 Treat corrosion
What do I get from it?
Upon successful completion participants receive a Certificate from Best Option Training for MSM30216 Certificate III in Surface Preparation and Coating Application.
What do I need to bring?
A pen
Closed footwear
High visibility shirt or vest
Students are required to have access to the internet and a computer with a webcam.
Minimum Entry Requirements:
Students must be able to pass literacy and numeracy test (Year 10 equivalent)
To complete this qualification you must be currently working in an industrial blast yard with access to blasting equipment, industrial two-pack epoxies, testing and quality control tools, and conventional and airless spray guns.
Applicants must also have access to a laptop or computer with a web-cam and internet connection.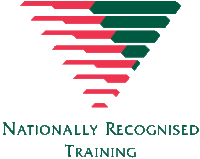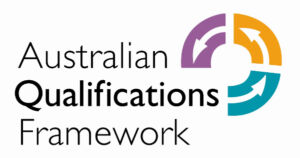 Contact Best Option Training to learn more.