An introduction to the construction industry.
Qualification Description
This qualification provides an introduction to the construction industry, its culture, occupations, job roles and workplace expectations. The units of competency cover essential work health and safety requirements, the industrial and work organisation structure, communication skills, work planning, and basic use of tools and materials. The qualification is built around a basic construction project unit that integrates the skills and embeds the facets of employability skills in context.
The qualification is suited to vocational education and training (VET) in Schools programs or learners with no previous connection to the construction industry or relevant employment history.
There are no specific job outcomes to this qualification, but the skills achieved will assist in successfully undertaking a Certificate II pre-vocational program or job outcome qualification or will facilitate entry into an Australian Apprenticeship.
The unit CPCCWHS1001 Prepare to work safely in the construction industry is designed to meet WHS regulatory authority requirements for WHS induction and must be achieved before access to any building and construction work site.
Who should do it?
This qualification is suitable for anyone currently working in a construction environment.
How will undertaking this course benefit you?
This course will allow you to apply and practice skills to complement your on-the-job training. You will learn to work effectively and sustainably in the construction industry, how to plan and organise work and how to undertake a basic construction project. Our trade-qualified teachers will train you to work safely and effectively and will assist you to plan and inspect your work to ensure the highest standards.
Are there any entry requirements?
Participants should have a minimum of four years' experience working in a relevant role, and must hold a current Construction Induction (White) Card and/or a Statement of Attainment for the unit of competency CPCCOHS1001A Work Safely in the Construction Industry.
All participants must have a Unique Student Identifier (USI). To obtain yours, go to www.usi.gov.au and follow the prompts to create your USI.
How much does this course cost?
The course fees are $3,000.
Best Option Training cannot accept more than $1500 as a deposit.
How long will it take to complete this course?
This course takes 12 weeks to complete.
How is it delivered?
This training provider offers courses in the following delivery modes:
Face to face training
In-person training delivered at the Villawood Education and Skills development centre or another venue chosen by Best Option Training.. Also known as 'on-campus', 'in-class', 'traditional face-to-face', 'on-RTO-site' delivery. All assessments are delivered online.
Offsite training
Best Option Training can deliver in-person training using facilities at-or-near a client's workplace, or else in a mobile manner (eg. delivery at a regional/remote location for a specific period or for a specific training course). Also known as 'workplace', 'mobile', 'on-client-site' delivery. All assessments are delivered online.
Flexible learning
Flexible delivery for Best Option Training works because there are no terms, no intakes, when you want to start your course you enrol, pay a deposit and start. We are truly flexible. Our students can go as quickly or as slowly as they want. If you have the time start today. All our courses are online and self-paced
Online (training available online or via email submission)
Self-paced (training has no set class times of set submission dates)
As Best Option Training uses an online Leaning Management System, courses can be offered Face to Face, blended, or online.
Mixed mode training
A combination of various delivery modes. If you attend classes, all assessments are still online
Where is it?
Villawood Education and Skills development centre or another venue chosen by Best Option Training.
What do I get from it?
Upon successful completion participants receive a certificate from Best Option Training for CPC10120 – Certificate I in Construction.
Unit Codes
To achieve this qualification, the candidate must demonstrate competency in:
8 core units
3 elective units.
The elective units are to be chosen as follows:
up to 3 units from the elective units below
one unit from Certificate I or II qualifications in the CPC Training Package or another current Training Package or accredited course, provided the integrity of the AQF alignment is ensured, and it contributes to a valid, industry-supported vocational outcome.
Prerequisite units of competency
An asterisk (*) against a unit code below indicates that there is a prerequisite requirement that must be met. Prerequisite unit(s) must be assessed before assessment of any unit of competency with an asterisk. Check the unit of competency for information on specific prerequisite requirements. All prerequisite requirements are packaged in the qualification.
| | | | | | |
| --- | --- | --- | --- | --- | --- |
| Core units | | | | | |
| CPCCCM1011 | Undertake basic estimation and costing | | | | |
| CPCCCM2004* | Handle construction materials | | | | |
| CPCCCM2005* | Use construction tools and equipment | | | | |
| CPCCOM1012 | Work effectively and sustainably in the construction industry | | | | |
| CPCCOM1013 | Plan and organise work | | | | |
| CPCCVE1011 | Undertake a basic construction project | | | | |
| CPCCWHS1001 | Prepare to work safely in the construction industry | | | | |
| CPCCWHS2001 | Apply WHS requirements, policies and procedures in the construction industry | | | | |
| | | | | | |
| Elective units | | | | | |
| BSBSUS211 | Participate in sustainable work practices | | | | |
| CPCCCM2006 | Apply basic levelling procedures | | | | |
| CPCCOM1014 | Conduct workplace communication | | | | |
| CPCCOM1015 | Carry out measurements and calculations | | | | |
| CPCCOM1017 | Prepare simple construction sketches | | | | |
| CPCCOM2001* | Read and interpret plans and specifications | | | | |
| CPCCVE1002 | Undertake a basic computer design project | | | | |
What do I need to bring?
A pen
Closed footwear
High visibility shirt or vest
Students are required to have access to the internet and a computer with a webcam.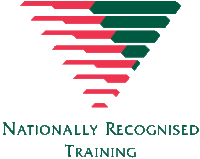 Contact Best Option Training to learn more.
[contact-form-7 id="86″ /]