Report writing to comply with Australian Standards
What is this course about?
The Pre-Purchase Inspection Report Writing course provides you with the skills and knowledge necessary for producing Pre-Purchase Inspection Reports, Inspection of Buildings Part 1 and Residential Building Reports in accordance with Australian Standards. This is an accredited course.
Did you know?
A Pre-Purchase Inspection Report is one of the most important factors when buying a home with research showing these findings can often determine if the buyer will proceed with the sale or not. On successful completion of this course you will recieve a statement of attainment for BSBWRT301 Write simple documents
Who should do it?
Builders who wish to learn how to write Inspection Reports, Pre Purchase Agreements and Defect reports.
How will undertaking this course benefit you?
Upon successful completion builders may expand their business to include reporting for clients, home owners, trades people, insurance agents and other stakeholders who may require expert reports generated on buildings/structures.
Additionally, there is the pathway for those that wish to apply to become a Building Consultant with the BOT Building Consultant Council – specific application criteria can be obtained from the Council directly.
Participants resources that are required 
All participants of Best Option Training are required to complete and Language, Literacy and Numeracy test to the level of the qualification.
All participants will need basic computer skills and access to wifi and a laptop or computer with a web camera, as all assessments are completed online.
All participants must have a Unique Student Identifier (USI). To obtain yours, go to www.usi.gov.au and follow the prompts to create your USI. Enter your Unique Student Identifier (USI) (if you already have one) You may already have a USI if you have done any nationally recognised training, which could include training at work, completing a first aid course or RSA (Responsible Service of Alcohol) course, getting a white card, or studying at a TAFE or training organisation. It is important that you try to find out whether you already have a USI before attempting to create a new one. You should not have more than one USI. To check if you already have a USI, use the 'Forgotten USI' link on the USI website at https://www.usi.gov.au/faqs/i-have-forgotten-my-usi/.
You are currently working on active construction projects
You have more than three (3) years' experience in the building and construction industry (experience must be within the last ten (10) years)
You must be 15 years or older
.
How is it delivered?
Blended Delivery. A mix of both online and face to face learning.
Where is it?
Best Option Training purpose-built Education Centre in Villawood or you're workplace
Best Option Training cannot accept more than $1500 as a deposit. Best Option Training RTO number 41246
What do I get from it?
A Statement of Attendance from Best Option Training.
What do I need to bring?
A pen
Closed footwear
Students are required to have access to the internet and a computer with a webcam.
Can I get CPD points for this class?
Yes, 14 CPD points are attached to the successful completion of this course once assignments are deemed as competent.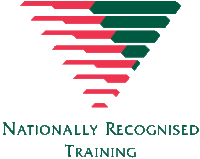 Contact Best Option Training to learn more.