Learn how to undertake safely and economically some small maintenance tasks around your home
Have you been looking for basic home repair and home maintenance class to make your vision a reality? In this 1-day hands-on DIY workshop you will learn how to undertake safely and economically some of small maintenance tasks around your home.
This practical home DIY course is the perfect introduction to help you gain the skills and knowledge needed to undertake projects like DIY home maintenance to patching a small hole in the wall. If you have some small problems around your house, have some unfinished DIY home projects, or if you want to know how to fix things yourself, then this is the right course for you!
Learning outcomes
By the end of this home DIY course, you will have learned:
General safety when carrying out home DIY
The correct use of drills and drivers
How to choose and use the right drill bits and fixings for a variety of applications
Basic concepts of timber-framed wall construction
How to hang a shelf
Ideal for
Anyone wanting to learn the basic safety and practical skills needed for home DIY
Anyone with DIY ideas for their home wanting to improve their existing skills
How much does it cost?
Please contact BOT for costs for this course.
Where is it?
33B Christina Road
Villawood 2163
(Close to the Leightonfield train station)
Day 1
Introduction to the tools needed for home DIY
Intro to wall construction, drills, drivers, and levels
How to measure a room
How to patch a wall
Hang a picture on gyprock
Hang a shelf on studs
Drill a wall plug into masonry
Replace a broken tile and grouting
Drill into, remove and replace a tile
Change a washer/fix a tap
What do I need to bring?
Any drills or tools from home you would like to use. Your own tools are good to have so you can learn how to make the most of them.
Dust masks/respirators
Ear and eye protection
Other information:
Please do not wear your best clothing
If you have long hair, please tie it back
Wear closed-in shoes. (No heels)
Please do not wear any jewellery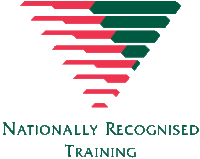 Contact Best Option Training to learn more.