Work safely in confined spaces
What is this course about?
This nationally recognised training course is designed for people who work in or around confined spaces. The course can be tailored to suit the practical scenarios relevant to your company's confined space operations. While there is a standard set of learning outcomes for the course, we understand that the context and environment in which the learning is applied is varied. It is designed to teach participants how to:
Identify confined space hazards
Work safely within confined spaces according to an issued permit
Operate various confined space safety equipment.
Allows workers to perform basic risk assessments and enter a confined space to conduct work under an issued permit. The RIIWHS202D – Enter and Work in Confined Spaces is a one day course that will prepare you for the hazards of working in and around confined spaces.
What is a confined space?
According to the Safe Work Australia Code of Practice, a "confined space" means an enclosed or partially enclosed space that:
is not designed or intended primarily to be occupied by a person; 
is, or is designed or intended to be, at normal atmospheric pressure while any person is in the space; 
is or is likely to be a risk to health and safety from:

an atmosphere that does not have a safe oxygen level, 
contaminants, including airborne gases, vapours and dusts, that may cause injury from fire or explosion, 
harmful concentrations of any airborne contaminants, 
engulfment.
Examples of confined spaces include (but are not limited to):
Storage tanks
Tank cars
Process vessels
Pressure vessels
Boilers
Silos and other tank-like compartments
Pits and degreasers
Pipes
Sewers
Sewer pump stations including wet and dry wells, shafts and ducts
Shipboard spaces entered through small hatchways or access points, cargo tanks, cellular double bottom tanks, duct keels, ballast or oil tanks and void spaces
Did you know?
Fire and Safety Australia statistics show more than 92% of confined space fatalities had 'inadequate confined space entry training' as the cause of the fatality with more than 90% showing 'inadequate supervisor knowledge and supervision' as the secondary cause.
Who should do it?
This course is for anyone who is required to enter and work in confined spaces, ideal for anyone who is involved with civil construction projects, road maintenance, commercial projects, or anyone who will be working at heights.
Workers who will be performing confined space work, but are not required to write a permit, monitor gas levels, wear breathing apparatus
Electrical engineers
Safety inspectors
Safety personnel
Injury prevention personnel
Maintenance personnel
Emergency services personnel (fire, ambulance, police)
OHS officers
Risk managers
Mine managers
Telecommunications and cable installation personnel
Lift operators and installers
Transport industry workers
How will undertaking this course benefit you?
Not only will you feel more confident working in confined spaced but is a great qualification to have for anyone looking to broaden their employment options across a range of different occupations.
Course Outlines
Identifying confined spaces
Identification and control of hazards
Australian Standards and relevant legislation
Roles and responsibilities of management and employees
Case studies
Risk assessments and hierarchy of hazard controls
Work according to a confined space permit
Work site policy and procedures
Write work plans and risk assessments
Lockout and tag out methods of isolation
Atmospheric monitoring and gas detection
Fall protection equipment
Practical entry into a confined space
Safety and emergency procedures
Confined space refresher training is recommended every 12-24 months under Australian Standard AS2865-2009.
Are there any entry requirements?
All participants must have a Unique Student Identifier (USI). To obtain yours, go to www.usi.gov.au and follow the prompts to create your USI.
How is it delivered?
Blended Delivery. A mix of both online and face to face learning.
Where is it?
Best Option Training Edcucation Centre Villawood or in a number of regional centres
What do I get from it?
Upon successful completion participants receive a Statement of Attainment for Enter and Work in Confined Spaces (RIIWHS202D).
What do I get from it?
Upon successful completion participants receive a Statement of Attainment for RIIWHS202D Enter and Work in Confined Spaces.
What do I need to bring?
A pen
Closed footwear
High visibility shirt or vest
Students are required to have access to the internet and a computer with a webcam.
Can I get CPD points for this class?
Yes, 14 CPD points are attached to the successful completion of this course.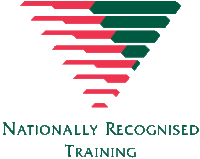 Contact Best Option Training to learn more.