Become a qualified cleaner.
What is this course about?
The Certificate III in Cleaning Operations reflects the role of cleaners responsible for undertaking a range of routine and non-routine tasks according to work schedules, liaising with clients and in some cases members of the public, and operating in a range of general residential and commercial settings as well as specialist cleaning environments. The cleaner may work alone, with or without supervision, and has responsibility for selecting, preparing and using appropriate cleaning methods for a range of cleaning situations while ensuring safe work practices.
Who should do it?
This qualification is suitable for anyone currently working in cleaning operations.
Are there any entry requirements?
All participants must have a Unique Student Identifier (USI). To obtain yours, go to www.usi.gov.au and follow the prompts to create your USI.
How is it delivered?
Blended Delivery. A mix of both online and face to face learning.
Where is it?
At an BOT office or venue chosen by BOT.
What do I get from it?
Upon successful completion participants receive a Certificate for CPP30316 – Certificate III in Cleaning Operations issued by Best Option Training
To achieve this qualification, the candidate must demonstrate competency in:
14 units of competency made up of:
5 core units
9 elective units.
The elective units must ensure the integrity of the AQF alignment and contribute to a valid, industry-supported vocational outcome and are to be chosen as follows:
all 9 units may be chosen from the elective units listed below
up to 3 units may be chosen from other Certificate III or Certificate IV qualifications in CPP or another current Training Package or accredited course, provided they do not duplicate the outcome of another unit chosen for the qualification.
| Core units  | |
| --- | --- |
| CPPCLO3003 | Clean using safe work practices |
| CPPCLO3005 | Confirm and apply privacy and security requirements for cleaning work |
| CPPCLO3019 | Remove waste and recyclable materials |
| CPPCLO3035 | Maintain cleaning storage areas |
| CPPCMN3006 | Provide effective client service |
| Elective units  | |
| CPPCLO3001 | Maintain hard floor surfaces |
| CPPCLO3002 | Restore hard floor surfaces |
| CPPCLO3004 | Maintain carpeted floors |
| CPPCLO3006 | Clean carpets |
| CPPCLO3007 | Remove carpet stains |
| CPPCLO3008 | Mitigate carpet water damage |
| CPPCLO3009 | Clean glass surfaces |
| CPPCLO3010 | Apply odour control to carpets |
| CPPCLO3011 | Clean using environmentally sustainable work practices |
| CPPCLO3012 | Repair and reinstall carpets |
| CPPCLO3013 | Clean window coverings |
| CPPCLO3014 | Maintain clean-room environments |
| CPPCLO3015 | Treat complex carpet stains |
| CPPCLO3016 | Apply topical treatments to carpets |
| CPPCLO3017 | Clean wet areas |
| CPPCLO3018 | Clean and maintain furniture and fittings |
| CPPCLO3020 | Pressure wash and clean surfaces |
| CPPCLO3021 | Clean industrial machinery |
| CPPCLO3024 | Clean fabric upholstery |
| CPPCLO3029 | Inspect sites prior to carpet cleaning |
| CPPCLO3030 | Develop a plan to mitigate water damage and restore carpets |
| CPPCLO3036 | Clean at heights |
| CPPCLO3037 | Clean external surfaces |
| CPPCLO3038 | Clean food-handling areas |
| CPPCLO3040 | Clean ceiling surfaces and fittings |
| CPPCLO3043 | Clean using microfibre and chemical-free techniques |
| CPPCLO3044 | Prepare rooms for guests and residents |
| CPPCLO3045 | Clean high-touch surfaces |
| CPPCMN3004 | Respond to enquiries and complaints |
| CPPCMN3007 | Support leadership in the workplace |
| HLTINF001 | Comply with infection prevention and control policies and procedures |
What do I need to bring?
A pen
Closed footwear
High visibility shirt or vest
Students are required to have access to the internet and a computer with a webcam.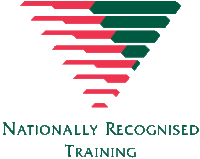 Contact Best Option Training to learn more.