Become a qualified roof plumber.
What is this course about?
The CPC32612- Certificate III in Roof Plumbing provides a trade outcome in roof plumbing.
Occupational titles may include:
The qualification has core and elective unit of competency requirements that cover some common skills for the plumbing industry, as well as roof plumbing specialist units of competency.
Who should do it?
This qualification is suitable for anyone currently working as a roof plumber in a construction environment.
How will undertaking this course benefit you?
The plumbing industry strongly affirms that training and assessment leading to recognition of skills must be undertaken in a real or very closely simulated workplace environment and this qualification requires all units of competency to be delivered in this context.
Completion of the general induction training program specified by the National Code of Practice for Induction Training for Construction Work (ASCC 2007) is required before entering a construction work site. Achievement of unit CPCCOHS1001A covers this requirement.
Participants resources that are required 
All participants of Best Option Training are required to complete and Language, Literacy and Numeracy test to the level of the qualification.
All participants will need basic computer skills and access to wifi and a laptop or computer with a web camera, as all assessments are completed online.
Are there any entry requirements?
Participants should have a minimum of four years' experience working in a relevant role, and must hold a current Construction Induction (White) Card and/or a Statement of Attainment for the unit of competency CPCCOHS1001A Work Safely in the Construction Industry.
All participants must have a Unique Student Identifier (USI). To obtain yours, go to www.usi.gov.au and follow the prompts to create your USI. Enter your Unique Student Identifier (USI) (if you already have one) You may already have a USI if you have done any nationally recognised training, which could include training at work, completing a first aid course or RSA (Responsible Service of Alcohol) course, getting a white card, or studying at a TAFE or training organisation. It is important that you try to find out whether you already have a USI before attempting to create a new one. You should not have more than one USI. To check if you already have a USI, use the 'Forgotten USI' link on the USI website at https://www.usi.gov.au/faqs/i-have-forgotten-my-usi/.
You are currently working on active construction projects
You have more than three (3) years' experience in the building and construction industry (experience must be within the last ten (10) years)
You must be 15 years or older
How is it delivered?
Blended Delivery. A mix of both online and face to face learning.
Where is it?
At an BOT office or venue chosen by BOT.
What do I get from it?
Upon successful completion participants receive a Certificate  for CPC32612- Certificate III in Roof Plumbing issued by Best Option Training
To apply for the licence follow this link Licence Fair Trading
To achieve this qualification, the candidate must demonstrate competency in:
25 units of competency made up of:
22 core units
3 elective units.
Some units in this qualification may have prerequisite requirements, which must be met when packaging the qualification. Users are referred to the list of CPC08 units with prerequisite unit requirements available in this Training Package for this purpose.
| Core  | |
| --- | --- |
| CPCCCM2008B | Erect and dismantle restricted height scaffolding |
| CPCCCM2010B | Work safely at heights |
| CPCCCM3001C | Operate elevated work platforms |
| CPCPCM2039A | Carry out interactive workplace communication |
| CPCPCM2040A | Read plans and calculate plumbing quantities |
| CPCPCM2041A | Work effectively in the plumbing and services sector |
| CPCPCM2043A | Carry out WHS requirements |
| CPCPCM2045A | Handle and store plumbing materials |
| CPCPCM2046A | Use plumbing hand and power tools |
| CPCPCM2047A | Carry out levelling |
| CPCPCM2048A | Cut and join sheet metal |
| CPCPCM2050A | Mark out materials |
| CPCPCM2055A | Work safely on roofs |
| CPCPCM3021A | Flash penetrations through roofs and walls |
| CPCPRF2022A | Select and install roof sheeting and wall cladding |
| CPCPRF3021A | Receive roofing materials |
| CPCPRF3022A | Fabricate and install roof drainage components |
| CPCPRF3023A | Fabricate and install external flashings |
| CPCPRF3024A | Install roof components |
| CPCPRF3025A | Install roof coverings to curved roof structures |
| CPCPRF3026A | Install composite roof systems |
| HLTFA211A | Provide basic emergency life support |
| Elective units  | |
| CPCCPB3015A | Install acoustic and thermal environmental protection systems |
| CPCCWHS2001 | Apply WHS requirements, policies and procedures in the construction industry in the elective units. |
| CPCCRI3001A | Operate personnel and materials hoists |
| CPCCST2005A | Carry out load slinging of off-site materials |
| CPCPCM2049A | Cut using oxy-LPG-acetylene equipment |
| CPCPCM2052A | Weld using oxy-acetylene equipment |
| CPCPCM2053A | Weld using manual metal arc welding equipment |
| CPCPCM2054A | Carry out simple concreting and rendering |
| CPCPCM3022A | Weld polyethylene and polypropylene pipes using fusion method |
| CPCPCM3023A | Fabricate and install non-ferrous pressure piping |
| CPCPDR2021A | Locate and clear blockages |
| CPCPDR2024A | Install stormwater and sub-soil drainage systems |
| CPCPDR2025A | Drain work site |
| CPCPDR2026A | Install prefabricated inspection openings and enclosures |
| CPCPMS3032A | Select and fit insulation and sheathing |
| CPCPRF2023A | Collect and store roof water |
| CPCPRF2024A | Fabricate roof coverings for curved structures |
| MEM05049B | Perform routine gas tungsten arc welding |
| MEM05050B | Perform routine gas metal arc welding |
| RIICCM210D | Install trench support |
What do I need to bring?
A pen
Closed footwear
High visibility shirt or vest
Students are required to have access to the internet and a computer with a webcam.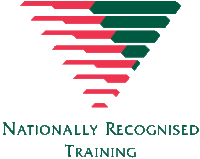 Contact Best Option Training to learn more.