Work in concreting operations on residential and commercial projects.
What is this course about?
The CPC30318- Certificate III in Concreting reflects the role of concreters working in concreting operations on residential and commercial projects.
Occupational titles include:
concreter
concrete tilt panel fabricator.
The qualification has core unit of competency requirements that cover common skills for the construction industry, as well as a specialist field of work (i.e. concreting).
Who should do it?
This qualification is suitable for anyone currently working as a concreter or concrete tilt panel fabricator a construction environment.
How will undertaking this course benefit you?
The construction industry strongly affirms that training and assessment leading to recognition of skills must be undertaken in an actual workplace or very closely simulated workplace environment, and this qualification requires all units of competency to be delivered in this context.
Licensing, legislative, regulatory or certification requirements apply to concreting in some states and territories. Relevant state and territory regulatory authorities should be consulted to confirm these requirements.
Participants resources that are required 
All participants of Best Option Training are required to complete and Language, Literacy and Numeracy test to the level of the qualification.
All participants will need basic computer skills and access to wifi and a laptop or computer with a web camera, as all assessments are completed online.
Are there any entry requirements?
Participants should have a minimum of four years' experience working in a relevant role, and must hold a current Construction Induction (White) Card and/or a Statement of Attainment for the unit of competency CPCCOHS1001A Work Safely in the Construction Industry.
All participants must have a Unique Student Identifier (USI). To obtain yours, go to www.usi.gov.au and follow the prompts to create your USI. Enter your Unique Student Identifier (USI) (if you already have one) You may already have a USI if you have done any nationally recognised training, which could include training at work, completing a first aid course or RSA (Responsible Service of Alcohol) course, getting a white card, or studying at a TAFE or training organisation. It is important that you try to find out whether you already have a USI before attempting to create a new one. You should not have more than one USI. To check if you already have a USI, use the 'Forgotten USI' link on the USI website at https://www.usi.gov.au/faqs/i-have-forgotten-my-usi/.
You are currently working on active construction projects
You have more than three (3) years' experience in the building and construction industry (experience must be within the last ten (10) years)
You must be 15 years or older
How is it delivered?
Blended Delivery. A mix of both online and face to face learning.
Where is it?
Best Option Training purpose-built Education Centre in Villawood or you're workplace
Best Option Training cannot accept more than $1500 as a deposit. Best Option Training RTO number 41246
What do I get from it?
Upon successful completion participants receive a Certificate for CPC30318- Certificate III in Concreting issued by Best Option Training RTO Code 41246
To obtain a licence for concreting please follow the link Fair Trading
.
To achieve this qualification, the candidate must demonstrate competency in:
20 units of competency made up of:
15 core units
5 elective units.
The elective units must ensure the integrity of the AQF qualification level, contribute to a valid, industry-supported vocational outcome, and are to be chosen as follows:
a minimum of three elective units must be chosen from the Group A concreting elective units listed below
the remaining two elective units may be chosen from:
the remaining Group A concreting elective units listed below
the Group B general elective units listed below
other units packaged in a Certificate III or Certificate IV qualification in the CPC Construction, Plumbing and Services Training Package, CPC08 Construction, Plumbing and Services Training Package, or other current Training Packages or accredited courses provided they do not duplicate the outcome of another unit already chosen for the qualification.
Prerequisite units of competency
An asterisk against a unit code below indicates that there is a prerequisite requirement that must be met.
In this instance, all units with an asterisk have the following unit as a prerequisite unit:
CPCCWHS2001 Apply OHS requirements, policies and procedures in the construction industry.
This prerequisite unit must be assessed before assessment of any unit of competency with an asterisk; therefore, it is recommended that the prerequisite unit be the first unit delivered and assessed in the qualification.
| Core units | |
| --- | --- |
| CPCCCA2003* | Erect and dismantle formwork for footings and slabs on ground |
| CPCCCM1012 | Work effectively and sustainably in the construction industry |
| CPCCCM1013 | Plan and organise work |
| CPCCCM1014 | Conduct workplace communication |
| CPCCCM1015 | Carry out measurements and calculations |
| CPCCCM2001 | Read and interpret plans and specifications |
| CPCCCM2006 | Apply basic levelling procedures |
| CPCCCO2021* | Handle concreting materials |
| CPCCCO2022* | Select, check and maintain concreting plant, tools and equipment |
| CPCCCO3041* | Place concrete |
| CPCCCO3042* | Finish concrete |
| CPCCCO3043* | Cure concrete |
| CPCCCO3053* | Slump-test concrete |
| CPCCSF2004* | Place and fix reinforcement materials |
| CPCCWHS2001 | Apply WHS requirements, policies and procedures in the construction industry |
| Group A: Concreting elective units  | |
| CPCCCO3035* | Assess and specify concrete supply requirements |
| CPCCCO3036* | Plan concrete work and brief team |
| CPCCCO3044* | Apply decorative finishes to concrete |
| CPCCCO3046* | Repair and rectify concrete |
| CPCCCO3047* | Cut and core concrete |
| CPCCCO3048* | Construct tilt panels on site |
| CPCCCO3049* | Apply and finish sprayed concrete |
| CPCCCO3050* | Carry out high performance concreting |
| CPCCCO3051* | Conduct off-form vertical concrete operations |
| CPCCCO3052* | Conduct concrete boom delivery operations |
| CPCCCO3054* | Operate concrete agitator trucks |
| CPCCCO3055* | Install topping slabs |
| Group B: General elective units  | |
| CPCCCA3001* | Carry out general demolition of minor building structures |
| CPCCCM1016 | Identify requirements for safe tilt-up work |
| CPCCCM2007* | Use explosive power tools |
| CPCCCM2008* | Erect and dismantle restricted height scaffolding |
| CPCCLBM3001 | Licence to operate a concrete placing boom |
| CPCCSF2003* | Cut and bend materials using oxy-LPG equipment |
| CPCCSF3001* | Apply reinforcement schedule |
What do I need to bring?
A pen
Closed footwear
High visibility shirt or vest
Students are required to have access to the internet and a computer with a webcam.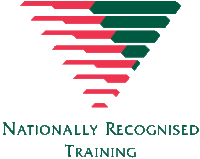 Contact Best Option Training to learn more.