A step towards your trade contractors licence
What is this course about?
CPC31411- Certificate III in Construction Waterproofing is an innovative workshop course suitable for those who have a certain level of experience in the waterproofing sector, may need to upgrade their skills and are seeking to apply for their contractor waterproofing licence. This workshop delivers on industry best practice skills for waterproofing of internal, external and below ground areas, as well as remedial works.
Did you know?
NSW Fair Trading requires you to obtain a waterproofing certificate (Certificate III) before applying for a trade contractor's licence.
Who should do it?
Experienced tradespeople who are looking for a comprehensive course covering the core skill sets in the trade.
How will undertaking this course benefit you?
This course is designed to up skill experienced practitioners in the building, construction and waterproofing industry.  Upon successful completion of this course, participants will be eligible to apply to NSW Fair Trading for a waterproofing licence.
Are there any entry requirements?
You must have carried out waterproofing, with at least 2 years full time experience, or
Be a licenced builder, carpenter, plumber, tiler and renovator with at least 3 years waterproofing experience, or
For all other trades have at least 5 years part time waterproofing experience.
Valid White Card (general construction induction card)
Currently working on active construction projects
Must provide details of two referees to confirm your work history/experience. Referees must be a qualified/licenced tradesperson in waterproofing and have worked with you for 12 months or more
Participants resources that are required 
All participants of Best Option Training are required to complete and Language, Literacy and Numeracy test to the level of the qualification.
All participants will need basic computer skills and access to wifi and a laptop or computer with a web camera, as all assessments are completed online.
Are there any entry requirements?
Participants should have a minimum of four years' experience working in a relevant role, and must hold a current Construction Induction (White) Card and/or a Statement of Attainment for the unit of competency CPCCOHS1001A Work Safely in the Construction Industry.
All participants must have a Unique Student Identifier (USI). To obtain yours, go to www.usi.gov.au and follow the prompts to create your USI. Enter your Unique Student Identifier (USI) (if you already have one) You may already have a USI if you have done any nationally recognised training, which could include training at work, completing a first aid course or RSA (Responsible Service of Alcohol) course, getting a white card, or studying at a TAFE or training organisation. It is important that you try to find out whether you already have a USI before attempting to create a new one. You should not have more than one USI. To check if you already have a USI, use the 'Forgotten USI' link on the USI website at https://www.usi.gov.au/faqs/i-have-forgotten-my-usi/.
You are currently working on active construction projects
You have more than three (3) years' experience in the building and construction industry (experience must be within the last ten (10) years)
You must be 15 years or older
How is it delivered?
Blended Delivery. A mix of both online and face to face learning.
Where is it?
Best Option Training purpose-built Education Centre in Villawood or you're workplace
Best Option Training cannot accept more than $1500 as a deposit. Best Option Training RTO number 41246
What do I get from it?
Upon successful completion participants receive CPC31411 – Certificate III in Construction Waterproofing which is a NSW licensing qualification requirement.
To achieve this qualification, the candidate must demonstrate competency in:
19 units of competency made up of:
14 core units
5 elective units.
| Core units | |
| --- | --- |
| CPCCCM1012A | Work effectively and sustainably in the construction industry |
| CPCCCM1013A | Plan and organise work |
| CPCCCM1014A | Conduct workplace communication |
| CPCCCM1015A | Carry out measurements and calculations |
| CPCCCM2001A | Read and interpret plans and specifications |
| CPCCOHS2001A | Apply OHS requirements, policies and procedures in the construction industry |
| CPCCWP2001A | Handle waterproofing materials |
| CPCCWP2002A | Use waterproofing tools and equipment |
| CPCCWP2003A | Prepare for construction waterproofing process |
| CPCCWP2004A | Prepare surfaces for waterproofing application |
| CPCCWP3001A | Apply waterproofing process to below ground level wet areas |
| CPCCWP3002A | Apply waterproofing process to internal wet areas |
| CPCCWP3003A | Apply waterproofing process to external wet areas |
| CPCCWP3004A | Apply waterproofing remedial processes |
| | |
| Elective units | |
| BSBSMB301 | Investigate micro business opportunities |
| BSBSMB406 | Manage small business finances |
| CPCCCA3012A | Frame and fit wet area fixtures |
| CPCCCM2002A | Carry out excavation |
| CPCCCM2006B | Apply basic levelling procedures |
| CPCCCM2007B | Use explosive power tools |
| CPCCCM2008B | Erect and dismantle restricted height scaffolding |
| CPCCCM2009A | Carry out basic demolition |
| CPCCCM2010B | Work safely at heights |
| CPCCCM3001C | Operate elevated work platforms |
| CPCCCO2013A | Carry out concreting to simple forms |
| CPCCSH2003A | Apply and install sealant and sealant devices |
What do I need to bring?
Closed footwear
High visibility shirt or vest
White Card
Students are required to have access to the internet and a computer with a webcam.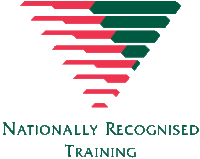 Contact Best Option Training to learn more.