Learn new skills in business administration and computing.
What is this course about?
BSB30415- Certificate III in Business Administration applies to a range of administrative roles in varied contexts.
Individuals in these positions use some discretion and judgement and may provide technical advice and support to a team.
Who should do it?
This qualification is suitable for anyone looking to work in an office environment, or in administration.
How will undertaking this course benefit you?
This course will give you the necessary skills to work in business administration. This could be in human resources, as an admin assistant, or a personal assistant. The opportunities and career options are very wide, so it is a great qualification for anyone interested in business.
Are there any entry requirements?
All participants must have a Unique Student Identifier (USI). To obtain yours, go to www.usi.gov.au and follow the prompts to create your USI.
How is it delivered?
Blended Delivery. A mix of both online and face to face learning.
Where is it?
Best Option Training purpose-built Education Centre in Villawood or you're workplace
What do I get from it?
Upon successful completion participants receive a  Certificate III in Business Administration BSB30415 issued by Best Option Training RTO Code 41246
To achieve this qualification, the candidate must demonstrate competency in:
Total number of units = 13
2 core units  plus
11 elective units , of which:
7 elective units must be selected from the Group A units listed below
4 elective units may be selected from the Group A or Group B elective units listed below, or any currently endorsed Training Package or accredited course at the same qualification level
if not listed below, 2 of the electives units may be selected from a Certificate II or Certificate IV qualification.
Elective units must be relevant to the work environment and the qualification, maintain the integrity of the AQF alignment and contribute to a valid, industry-supported vocational outcome.
| Core units | |
| --- | --- |
| BSBITU307 | Develop keyboarding speed and accuracy |
| BSBWHS201 | Contribute to health and safety of self and others |
| | |
| Elective units | |
| Group A  | |
| BSBADM307 | Organise schedules |
| BSBFIA302 | Process payroll |
| BSBFIA303 | Process accounts payable and receivable |
| BSBFIA304 | Maintain a general ledger |
| BSBITU312 | Create electronic presentations |
| BSBITU313 | Design and produce digital text documents |
| BSBITU314 | Design and produce spreadsheets |
| BSBITU306 | Design and produce business documents |
| BSBITU309 | Produce desktop published documents |
| BSBWRT301 | Write simple documents |
| Group B | |
| BSBADM302 | Produce texts from notes |
| BSBADM303 | Produce texts from audio transcription |
| BSBADM311 | Maintain business resources |
| BSBCMM301 | Process customer complaints |
| BSBCUS301 | Deliver and monitor a service to customers |
| BSBDIV301 | Work effectively with diversity |
| BSBFIA301 | Maintain financial records |
| BSBINM301 | Organise workplace information |
| BSBINM302 | Utilise a knowledge management system |
| BSBINM303 | Handle receipt and despatch of information |
| BSBINN201 | Contribute to workplace innovation |
| BSBIPR301 | Comply with organisational requirements for protection and use of intellectual property |
| BSBITU311 | Use simple relational databases |
| BSBITU315 | Purchase goods and services online |
| BSBPRO301 | Recommend products and services |
| BSBSUS201 | Participate in environmentally sustainable work practices |
| BSBWOR204 | Use business technology |
| BSBWOR301 | Organise personal work priorities and development |
| BSBWOR302 | Work effectively as an off-site worker |
| BSBWHS401 | Implement and monitor WHS policies, procedures and programs to meet legislative requirements |
What do I need to bring?
A pen
Closed footwear
Students are required to have access to the internet and a computer with a webcam.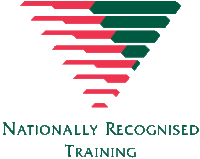 Contact Best Option Training to learn more.