Apply knowledge, practical skills and experience in leadership and management.
What is this course about?
BSB51918- Diploma of Leadership and Management reflects the role of individuals who apply knowledge, practical skills and experience in leadership and management across a range of enterprise and industry contexts.
Who should do it?
This qualification is suitable for anyone currently working in or interested in working in a management role.
How will undertaking this course benefit you?
Individuals at this level display initiative and judgement in planning, organising, implementing and monitoring their own workload and the workload of others. They use communication skills to support individuals and teams to meet organisational or enterprise requirements.
They plan, design, apply and evaluate solutions to unpredictable problems, and identify, analyse and synthesise information from a variety of sources.
Participants resources that are required 
All participants of Best Option Training are required to complete and Language, Literacy and Numeracy test to the level of the qualification.
All participants will need basic computer skills and access to wifi and a laptop or computer with a web camera, as all assessments are completed online.
Are there any entry requirements?
All participants must have a Unique Student Identifier (USI). To obtain yours, go to www.usi.gov.au and follow the prompts to create your USI.
How is it delivered?
Blended Delivery
Online
Where is it?
Best Option Training purpose-built Education Centre in Villawood or you're workplace
What do I get from it?
Upon successful completion participants receive BSB51918- Diploma of Leadership and Management issued by Best Option Training RTO Code 41246
To achieve this qualification, the candidate must demonstrate competency in:
Total number of units = 12
4 core units plus
8 elective units, of which:

4 elective units must be selected from Group A
up to 4 may be additional units from Group A or Group B
if not listed below, up to 2 electives may be from Diploma or above in the Business Services Training Package
if not listed below, 1 elective unit may be from any currently endorsed Training Package or accredited course at Diploma level.
Elective units must be relevant to the work environment and the qualification, maintain the integrity of the AQF alignment and contribute to a valid, industry-supported vocational outcome.
| Core units | |
| --- | --- |
| BSBLDR502 | Lead and manage effective workplace relationships |
| BSBLDR511 | Develop and use emotional intelligence |
| BSBMGT517 | Manage operational plan |
| BSBWOR502 | Lead and manage team effectiveness |
| Elective Units  | |
| Group A   | |
| BSBCUS501 | Manage quality customer service |
| BSBFIM501 | Manage budgets and financial plans |
| BSBHRM405 | Support the recruitment, selection and induction of staff |
| BSBINN502 | Build and sustain an innovative work environment |
| BSBIPR501 | Manage intellectual property to protect and grow business |
| BSBLDR504 | Implement diversity in the workplace |
| BSBLDR513 | Communicate with influence |
| BSBMGT502 | Manage people performance |
| BSBMGT516 | Facilitate continuous improvement |
| BSBMGT518 | Develop organisation policy |
| BSBMGT519 | Incorporate digital solutions into plans and practices |
| BSBMGT520 | Plan and manage the flexible workforce |
| BSBPMG522 | Undertake project work |
| BSBRSK501 | Manage risk |
| BSBWHS521 | Ensure a safe workplace for a work area |
| BSBWOR501 | Manage personal work priorities and professional development |
| Group B  | |
| BSBADM502 | Manage meetings |
| BSBCOM503 | Develop processes for the management of breaches in compliance requirements |
| BSBFRA502 | Manage a franchise operation |
| BSBHRM511 | Manage expatriate staff |
| BSBHRM512 | Develop and manage performance-management processes |
| BSBHRM513 | Manage workforce planning |
| BSBINM501 | Manage an information or knowledge management system |
| BSBINN501 | Establish systems that support innovation |
| BSBLED501 | Develop a workplace learning environment |
| BSBMGT521 | Plan, implement and review a quality assurance program |
| BSBMKG507 | Interpret market trends and developments |
| BSBMKG512 | Forecast international market and business needs |
| BSBREL502 | Build international business networks |
| BSBSLS501 | Develop a sales plan |
| BSBSLS502 | Lead and manage a sales team |
| BSBSUS501 | Develop workplace policy and procedures for sustainability |
| BSBWRK520 | Manage employee relations |
| BSBXCM501 | Lead communication in the workplace |
What do I need to bring?
A pen
Closed footwear
Students are required to have access to the internet and a computer with a webcam.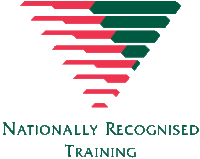 Contact Best Option Training to learn more.