Learn to manage projects.
What is this course about?
BSB51415- Diploma of Project Management reflects the role of individuals who apply project management skills and knowledge. They may manage projects in a variety of contexts, across a number of industry sectors. They have project leadership and management roles and are responsible for achieving project objectives. They possess a sound theoretical knowledge base and use a range of specialised, technical and managerial competencies to initiate, plan, execute and evaluate their own work and/or the work of others.
Who should do it?
This qualification is suitable for anyone currently working in or interested in working in a project management role.
Are there any entry requirements?
All participants must have a Unique Student Identifier (USI). To obtain yours, go to www.usi.gov.au and follow the prompts to create your USI.
How is it delivered?
Blended Delivery. A mix of both online and face to face learning.
Where is it?
At an BOT office or venue chosen by BOT.
What do I get from it?
Upon successful completion participants receive a BSB51415 – Diploma of Project Management issued by Best Option Training RTO Code 41246
To achieve this qualification, the candidate must demonstrate competency in:
Total number of units = 12
8 core units, plus
4 elective units, of which:

4 elective units may be selected from the elective units listed below or any endorsed Training Package or accredited course at Diploma level or higher.
Elective units must be relevant to the work environment and the qualification, maintain the integrity of the AQF alignment and contribute to a valid, industry-supported vocational outcome. They must not include the choice of the unit BSBPMG522 Undertake project work.
| Core units | |
| --- | --- |
| BSBPMG511 | Manage project scope |
| BSBPMG512 | Manage project time |
| BSBPMG513 | Manage project quality |
| BSBPMG514 | Manage project cost |
| BSBPMG515 | Manage project human resources |
| BSBPMG516 | Manage project information and communication |
| BSBPMG517 | Manage project risk |
| BSBPMG521 | Manage project integration |
| Elective units | |
| BSBINM501 | Manage an information or knowledge management system |
| BSBINN502 | Build and sustain an innovative work environment |
| BSBMGT516 | Facilitate continuous improvement |
| BSBPMG518 | Manage project procurement |
| BSBPMG519 | Manage project stakeholder engagement |
| BSBPMG520 | Manage project governance |
| BSBSUS501 | Develop workplace policy and procedures for sustainability |
| BSBWHS516 | Contribute to developing, implementing and maintaining an organisation's WHS management system |
| BSBWOR501 | Manage personal work priorities and professional development |
| BSBWOR502 | Lead and manage team effectiveness |
| ICTICT511 | Match ICT needs with the strategic direction of the enterprise |
| ICTICT515 | Verify client business requirements |
| MSS015002 | Develop strategies for more sustainable use of resources |
| PSPETH003 | Promote the values and ethos of public service |
What do I need to bring?
A pen
Closed footwear
Students are required to have access to the internet and a computer with a webcam.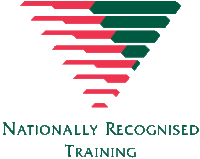 Contact Best Option Training to learn more.