Quality Bricklayers are one of the most in demand trades in the construction industry
What is this course about?
CPC30111- Certificate III in Bricklaying/ Blocklaying As a Bricklayer, you could be employed by bricklaying subcontractors and building and construction companies; or you might decide to be your own boss, as a self-employed tradesperson. If you have a few years of experience as a brickies labourer, you could be on your way to your licence with this qualification.
Did you know?
Current building statistics show quality bricklayers are one of the most in demand trades on job sites. The NSW Department of Fair Trading regulates trade licences in New South Wales. You need a licence to complete any build-related work valued over $5,000 (including materials and labour), or someone who is licenced and registered must supervise the work.
Who should do it?
Anyone looking to have a career in bricklaying and blocklaying.
How will undertaking this course benefit you?
Upon completion participants can apply to NSW Fair Trading for a Brick and Blocklaying contractor's licence and may pursue further studies as a pathway towards a building contractors licence.
This is also one of the two structural trades which means that you only have to do a Cert IV in Building and Construction to apply for your builders licence.
Participants resources that are required 
All participants of Best Option Training are required to complete and Language, Literacy and Numeracy test to the level of the qualification.
All participants will need basic computer skills and access to wifi and a laptop or computer with a web camera, as all assessments are completed online.
Are there any entry requirements?
For an RPL Pathway participants will need:
You have a minimum of three years full-time (or equivalent) bricklaying/blocklaying related experience in the construction industry (experience must be within the last 10 years)
• You have a valid White Card (General Construction Induction card)
• You are currently working on active bricklaying and blocklaying projects
• You are able to provide details of two referees to confirm your work history/experience. Referees must be a qualified/licenced tradesperson in bricklaying/blocklaying and have worked with you for 12 months or more
All participants must have a Unique Student Identifier (USI). To obtain yours, go to www.usi.gov.au and follow the prompts to create your USI. Enter your Unique Student Identifier (USI) (if you already have one) You may already have a USI if you have done any nationally recognised training, which could include training at work, completing a first aid course or RSA (Responsible Service of Alcohol) course, getting a white card, or studying at a TAFE or training organisation. It is important that you try to find out whether you already have a USI before attempting to create a new one. You should not have more than one USI. To check if you already have a USI, use the 'Forgotten USI' link on the USI website at https://www.usi.gov.au/faqs/i-have-forgotten-my-usi/.
How is it delivered?
Blended Delivery. This includes online, face to face and workplace training
Where is it?
Your workplace and the BOT training centre
What do I get from it?
Upon successful completion participants receive CPC30111 Certificate III in Bricklaying & Blocklaying .
To achieve this qualification, the participant must demonstrate competency in:
27 units of competency, made up of:
21 core units
6 elective units
| Core units | |
| --- | --- |
| CPCCCA3002A | Carry out setting out |
| CPCCCM1012A | Work effectively and sustainably in the construction industry |
| CPCCCM1013A | Plan and organise work |
| CPCCCM1014A | Conduct workplace communication |
| CPCCCM1015A | Carry out measurements and calculations |
| CPCCCM2001A | Read and interpret plans and specifications |
| CPCCCM2006B | Apply basic levelling procedures |
| CPCCCM2008B | Erect and dismantle restricted height scaffolding |
| CPCCCM2009A | Carry out basic demolition |
| CPCCOHS2001A | Apply OHS requirements, policies and procedures in the construction industry |
| CPCCBL2001A | Handle and prepare bricklaying and blocklaying materials |
| CPCCBL2002A | Use bricklaying and blocklaying tools and equipment |
| CPCCBL3002A | Carry out masonry veneer construction |
| CPCCBL3003A | Carry out cavity brick construction |
| CPCCBL3004A | Construct masonry steps and stairs |
| CPCCBL3005A | Lay masonry walls and corners |
| CPCCBL3006A | Lay multi-thickness walls and piers |
| CPCCBL3009A | Install flashings and damp proof course |
| CPCCBL3010A | Construct masonry arches |
| CPCCBL3011A | Construct curved walls |
| CPCCBL3014A | Install fire-rated masonry construction |
| | |
| Elective units | |
| CPCCBL3001A | Lay paving |
| CPCCBL3007A | Install glass blockwork |
| CPCCBL3012A | Construct fireplaces and chimneys |
| CPCCBL3013A | Construct masonry structural systems |
| CPCCBL3015A | Construct decorative brickwork |
| CPCCBL3016A | Construct battered masonry walls and piers |
| CPCCBL3017A | Carry out tuck pointing to brickwork |
| CPCCBL3018A | Install aerated autoclaved concrete products |
| CPCCCM2007B | Use explosive power tools |
| CPCCCM2010B | Work safely at heights |
| CPCCCM3001C | Operate elevated work platforms |
| CPCCCO2013A | Carry out concreting to simple forms |
| CPCCSF2004A | Place and fix reinforcement materials |
| BSBSMB301 | Investigate micro business opportunities |
| BSBSMB406 | Manage small business finances |
What do I need to bring?
Closed footwear
High visibility shirt or vest
Students are required to have access to the internet and a computer with a webcam.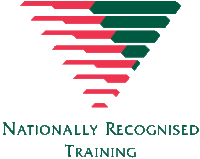 Contact Best Option Training to learn more.