All practical | No theory | Non-accredited
Best Option Training have developed a series of workshops where you can get all hands-on training and learn the basics in a range of trades.
You can mix and match workshops depending on your interests, or complete them all and learn a wide range of practical skills.
These classes are all practical no theory and are non-accredited
How much does it cost?
$300.00 per workshop
How is it delivered?
Villawood Education and Skills development centre or another venue chosen by Best Option Training.
Choose from the below workshops:
Basic bricklaying
Basic roof plumbing
Basic painting
Basic wallpapering
Basic wall tiling
Basic internal waterproofing
Basic external waterproofing
Basic Decking
Basic levelling
Each workshop will be run on set dates. Contact Best Option Training for more information about dates.
Other information
 Please do not wear your best clothing

 If you have long hair, please tie it back

 Wear closed-in shoes. (No heels)

 Please do not wear any jewellery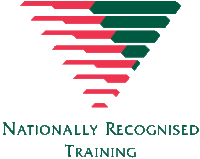 Contact Best Option Training to learn more.
[contact-form-7 id="86″ /]